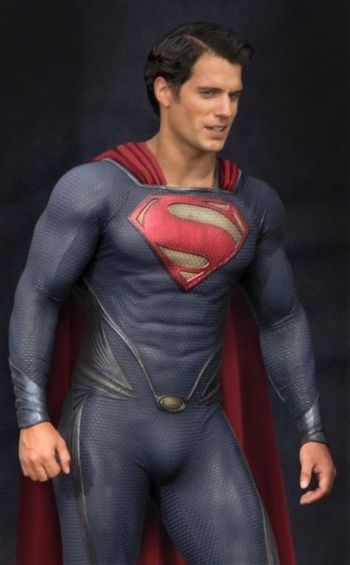 This is a hard one. The reason is because he is obviously straight to the public considering he has had girlfriends. But as we all know, having a girlfriend in Hollywood doesn't mean much. Many gay celebrities have had girlfriends in the past.
Henry Cavill, the new Man of Steel, has had gay rumors for years. The thing is, there is a reason why the rumors started.
Before Henry made it big in Hollywood, many of his friends were gay. Most notably actor Corey Spears. Corey and Henry were good friends back in the days. They would hang out everywhere in Hollywood. According to Corey, Henry is straight and is a good friend of his.
WHAT HENRY CAVILL SAYS:

Publicly Henry had said that he is straight but he has alot of gay friends.
WHO IS HENRY CAVILL DATING NOW?

Right now, Henry is officially dating actress Gina Carano.
Henry and Gina officially came out as a couple at the Critics' Choice Awards in Santa Monica, CA in 2012.
So for now, we are going to say HENRY CAVILL is straight but gay friendly. (He's possibly bisexual but considering he is the Man of Steel, the producer might want him to stay in the closet.)